Prior to blogging, I kept a message board to keep up with friends and family through pregnancy and mommyhood. I'm working on bringing those posts to this blog.
Zach on the day of his baptism (2/10)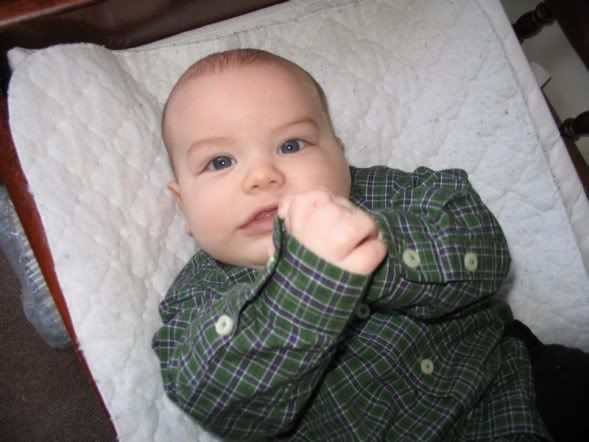 Baptism pics- some taken by Uncle Briney and some by Uncle Ted. Zach was asleep when we got to church and stayed asleep until he was woken up by the water on his head. And he still didn't fuss! Just looked confused!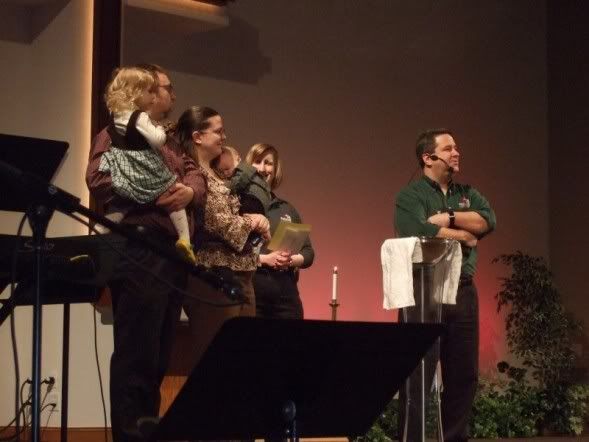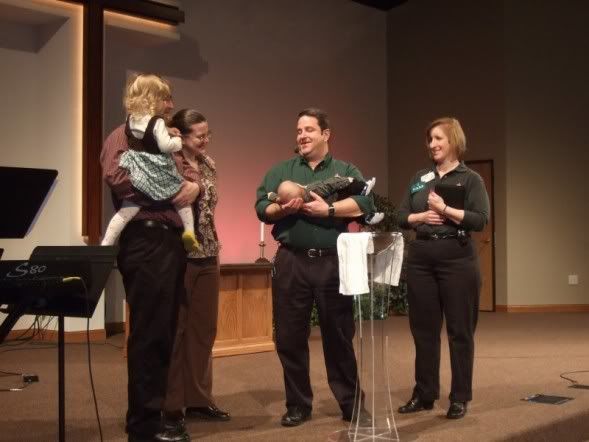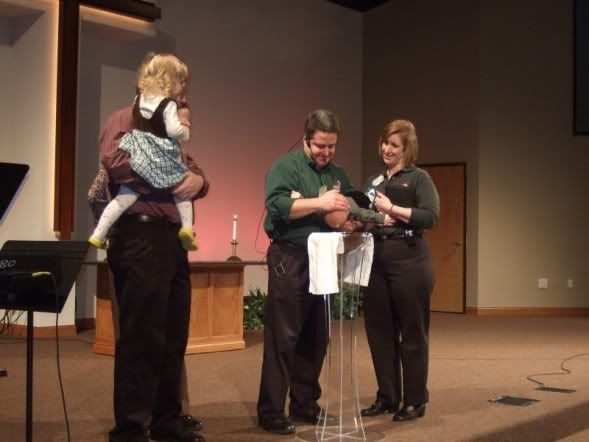 Being presented to the church as the newest member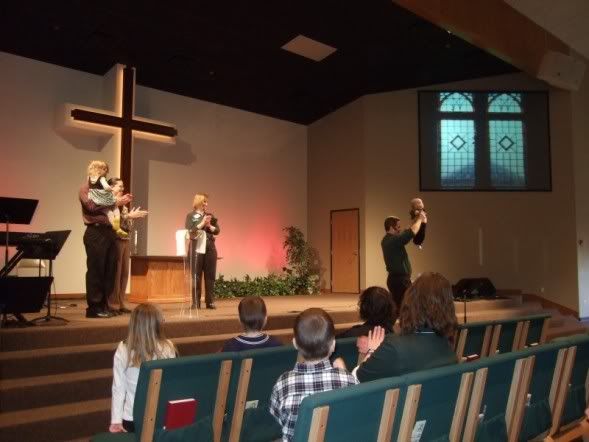 Close up of Zach enjoying a good munch on Grandma's finger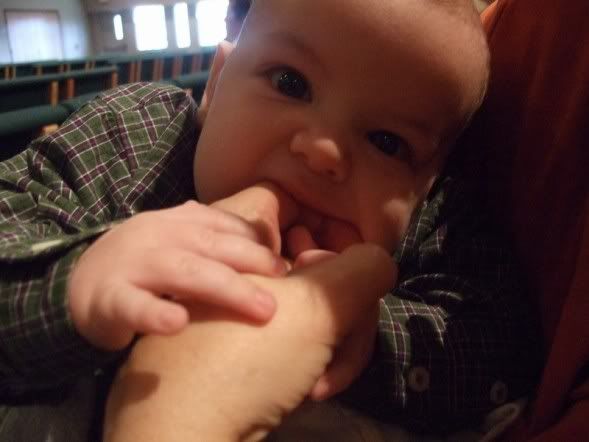 And everyone headed out to Cracker Barrel afterwards for breakfast/lunch